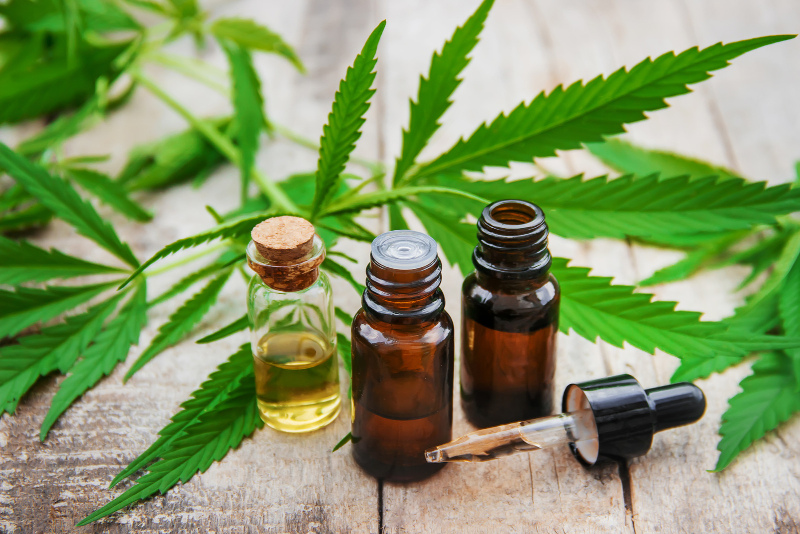 Learn about Full Spectrum CBD, cannabinoids, terpenes, and the entourage effect in this in-depth article.
If you're wondering about the difference between Full-Spectrum CBD, Broad-Spectrum CBD, and CBD Isolate then you're not alone.
Millions are hearing about how CBD oil is changing lives and are starting to ask about this incredible new Hemp compound.
Discover what CBD is all about!
This article breaks down the differences between Full Spectrum, Broad Spectrum, and Isolate CBD. You'll learn about cannabinoids, terpenes, and an exciting phenomenon called the entourage effect.
Understanding the difference between Full Spectrum, Broad Spectrum, and CBD isolate will help you find the right type of CBD to fit your unique needs.
First, we have to introduce you to cannabinoids, so let's get started!
About Cannabinoids
Let's first start with the compounds found naturally in the Hemp plant, which is where CBD comes from.
CBD is the primary cannabinoid in Hemp. There are over 120+ secondary cannabinoids such as CBG, CBDA, THC, CBN, and others that compromise the entire spectrum of beneficial compounds found in Hemp.
Other beneficial compounds found naturally in Hemp include terpenes and flavonoids, which are responsible for the characteristics flavors and aromas that are known to Hemp.
Keep reading to learn about the differences in the various types of CBD spectrum products and learn which is best for your needs.
What is Full-Spectrum CBD?
Full-Spectrum CBD refers to CBD that contains CBD, or cannabidiol, plus secondary cannabinoids, terpenes, and a full spectrum of naturally occurring hemp compounds.
Hemp contains only trace amounts of the psychoactive cannabinoid THC (less than 0.3%), so Full-Spectrum CBD oil won't make you feel as if you were under the influence of cannabis.
However, the effect of Full-Spectrum CBD Oil is reported as powerfully relaxing, encouraging rest, and boosting mood. Because Full-Spectrum CBD contains trace amounts of THC, it could cause you to fail a drug test.
Whether or not you fail a drug test due to the THC in Full Spectrum CBD depends on the sensitivity of the drug testing equipment and the amount of the Full-Spectrum CBD you've taken recently.
What is Broad Spectrum CBD?
Broad Spectrum CBD refers to CBD that contains a wide range of cannabinoids and terpenes but is free from THC. Advanced extraction equipment allows Hemp extractors and processors to filter out THC molecules and other compounds.
CBD oil that's free from THC offers a solution to CBD oil users who don't want to risk failing a drug test or who have any concerns about THC.
Also, when giving CBD to pets it's typically advised to never give them any CBD product that contains THC. This makes THC-free Broad-Spectrum CBD oil a good choice for pet owners and anyone concerned with drug testing.
Keep reading to learn more about the CBD Isolate, the cannabinoid spectrum, and a phenomenon referred to as the entourage effect.
What is Isolate CBD?
Isolate CBD refers to CBD that is completely free from secondary cannabinoids, terpenes and is generally up to 99% pure CBD compound.
CBD isolate comes in various forms and consistencies and is easy to add to a daily health routine because it is flavorless and odorless.
Isolate can be used to formulate high potency CBD products as well as CBD edibles and other types of CBD concentrates.
Research studies show that CBD isolate alone, however, is limited by what's known as a bell-shaped dose-response curve. This means that taking more CBD isolate doesn't increase its beneficial effects.
Boost Relief With The Entourage Effect
However, scientific investigations reveal that CBD isolate along with a Full-Spectrum of naturally occurring compounds from Hemp allows the benefits properties of CBD to surpass the dose-response barrier.
This phenomenon of exponentially enhanced properties of CBD is a synergistic phenomenon between cannabinoids, terpenes, and other phytochemicals that's called "The Entourage Effect".
While each person's response to CBD is unique, understanding these differences and how they impact CBD's properties could be the difference between finding relief and finding none at all.
How to Choose the Right CBD Spectrum
The right CBD product for you is the one that provides the best results for your needs. To activate powerful relief with the entourage effect from CBD, consider using Full-Spectrum CBD Oil.
Full-Spectrum CBD Oil is great for anyone with an active and busy lifestyle looking for physical and mental relief. Full-Spectrum CBD oil does contain trace amounts of THC, but will not cause any psychoactive effects.
If you have any concerns about drug testing or the potential effects of consuming THC, considering using Broad Spectrum CBD Oil that is free from any THC content.
Broad-Spectrum CBD oil is a good choice for those who wish to benefit from the synergy between CBD and terpenes by activating the entourage effect, without any concerns with THC. This type of CBD is a great choice for pet owners or anyone with drug testing issues.
CBD Isolate comes in a variety of forms such as dabs, wax, powder, high potency tinctures, and other types of CBD products. This type of product is generally recommended for anyone seeking high potency levels of CBD in small dosages.
CBD isolate is also a great choice for athletes and trainers. CBD isolate can easily be added to a regular diet, health, or workout routine by adding to food, drinks, or as a supplement.
Learn More About CBD's Benefits
Be sure to read our other articles linked below to learn more about how to find the right type of CBD for you and thanks for reading!
Now that you've learned a little bit more about Full Spectrum vs. Broad Spectrum vs. Isolate CBD are you ready to join the millions who've already found relief with CBD?
Click below to browse our premier selection of high-quality CBD products and be sure to connect us on social media.